Rotary District 9640 Australia straddles the Queensland/NSW border, and consists of 54 clubs located south to Grafton, west to Goondiwindi and all throughout the Gold Coast.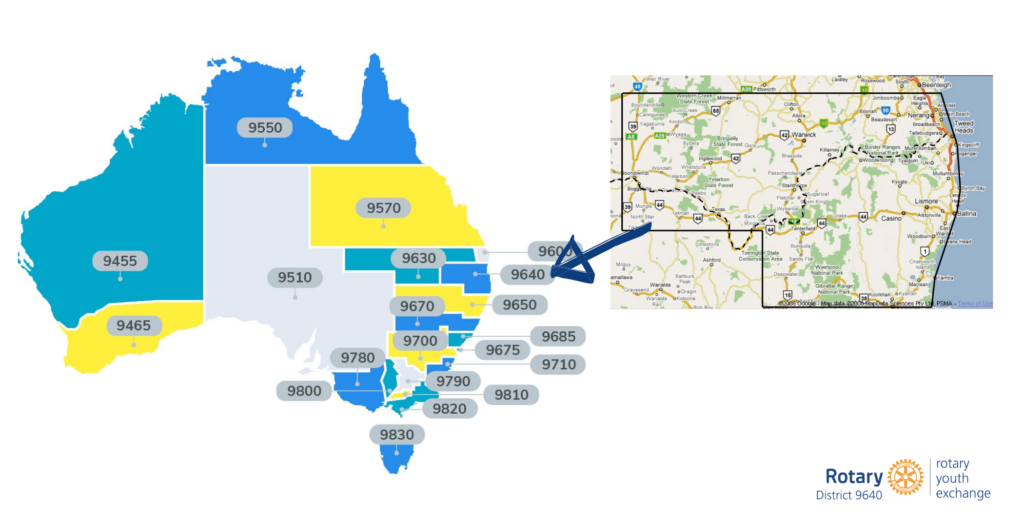 We are one of Australia's fastest growing districts, with a large proportion of female members and members of all ages from 21 into their 90s. Exchange students visiting Australia are hosted by and travel to clubs throughout the district, offering a true Aussie bush and beach experience!
The clubs in Rotary District 9640 are passionate supporters of the youth exchange program, with a number of clubs having each hosted and sponsored more than 50 students over the past 30 years, creating life changing experiences for students all around the world.
Find out more about Rotary District 9640 here.